4Cs Blog: Happy Employees = Happy Customers
(Showing all posts labeled Management)
---
Best Human Resources Books Every HR Professional Should Read
Professional growth is important, and it's something you should aim at doing constantly. HR is such a broad professional area, and you can never say you've got it all figured out. There's always room for improvement, innovation, and acquiring new skills.

There are some great HR books that every HR professional should read. They can help you with your career and create space for new ideas to be born. That's why we've put together a list of 7 best HR books that deserve a spot in your HR library.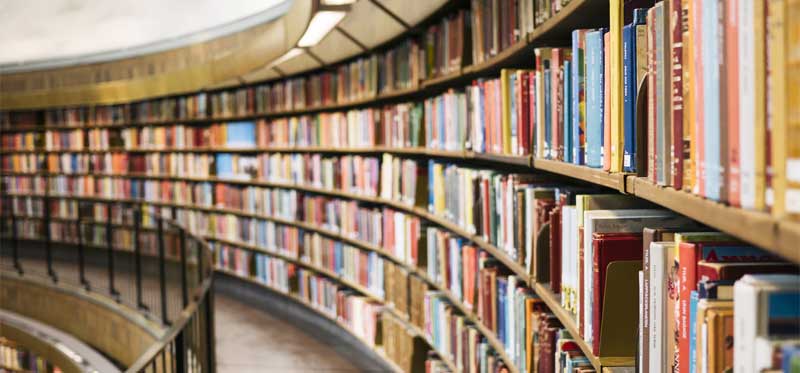 Let's take a closer look and break them down together.
Read full post
---
5 Money-Saving Tips For International Companies
Going international is a huge achievement that comes with hefty benefits for any business. For starters, finding reliable sources for products overseas helps businesses cut costs that come with manufacturing locally. Secondly, finding an international market for products is a big step in achieving business growth. However, in addition to dealing with different cultures and foreign laws, scaling a business to an international level comes with its own costs. If businesses are to grow to this level, then it is necessary that they do it at a reduced cost. Here are 5 ways that international companies can save on these costs.
Read full post
---
How to Manage Workplace Disruption During The COVID-19 Pandemic
As the COVID-19 pandemic spreads across the world, workplace disruption is inevitable. Some of the measures recommended to slow the spread of the virus are to observe social distancing and avoid crowded places. In this length, there is a need for organizations to send workers home and to adjust the workplaces to reflect these measures. Managing this disruption has been quite a challenge even to the most experienced of managers. If this has been an uphill task for you, read through for some tips on how to effectively manage workplace disruption at this time while still keeping productivity at optimal levels.
Read full post
---
Coronavirus Guidance for HR
CDC is asking employers to do all they can to slow Coronavirus
How should HR, supervisors and managers respond to these concerns? How it might impact their employees and what resources are available to help? To begin with:
Make sure employees who are sick stay home until their symptoms resolve.

Encourage remote working if possible. Telework is a critical tool for reducing the spread of sickness by minimizing face-to-face contact, and maintaining business continuity if employees are asked to self-isolate or quarantine.

Remind employees that work travel must be limited and/or restricted in some cases

Encourage employees to follow simple precautions to prevent the spread of disease.

Strongly encourage canceling or postponing large in-person meetings and events or using video technology instead of live gatherings.
Here are some additional resources for HR:
SHRM - Coronavirus Preparedness Plan
HR Executive - Coronavirus Communications
Entrepreneur - How Business Should Handle Coronavirus
Read full post
---
Can you tell the story of your brand? Can your team?
Now that we understand the value of onboarding, employee engagement and leadership, let's turn to developing an effective tool that can help with all three – the brand story.
My goal is to have every company, no matter their size, get rid of their mission, vision and values statements.
WHY?
No one remembers them, and even fewer people live them and make decisions that affect the company based upon them.
Mission, vision, and value statements are words on a wall or letterhead that are taught to new employees on their first day of employment and then never reinforced. Companies do not use these statements as a compass when making corporate decisions; when laying out new policies or procedures or if they do, they certainly do not tie them back effectively to the original mission, vision and value statements.
Read full post
---
4 Small Things That Make a Big Difference in Employee Satisfaction
When your employees are happy, it results in your customers also feeling happy when they interact with your business. Employee satisfaction translates to better customer service, productivity, quality work and ultimately higher sales. You may be tempted to "think big" to maximize employee satisfaction, but the truth is, it's the little things that go a long way. These are the things that are often neglected. Here are four things you can do for your employees to boost their morale:
1. Facilitate a Sense of Autonomy
According to a Gallup poll, what employees care most about is having freedom from micromanagement. Although many employers think employee morale is solely tied to salary, the truth is, fostering a sense of autonomy in employees may achieve better results at less of a cost. Allowing employees to manage their own time and complete tasks with minimal oversight makes them feel more motivated to achieve.
2. Alleviate Commuting Stress
Read full post
---
Can You Be a Friend and Still Be The Boss?
While it's essential to build solid bonds with your team, defining areas of respect, authority and productivity can be challenging when navigating the line between boss and friend. Instant Offices looks into the implications and shares some tips on how to be a boss and a friend.
The idea of friendship applies as much to our personal lives as it does to our professional ones. In fact, Maslow's hierarchy of needs places a sense of belonging right up there with some of our most basic human needs. Studies conducted by Gallup, show having friends in the workplace makes you more engaged and happy, and that companies enjoy higher profitability and customer loyalty when friendships among colleagues are common. But how do you navigate the fine line of being a friend who also has to set boundaries as a boss?

Can Bosses and Employees Be Friends?
Read full post
---
Time Management That Could Help Your Grow Your Business In 2018
"How can I manage my time better?", is a question that crops up with alarming regularity. For entrepreneurs, this can have serious implications on their business – luckily there are steps they can take to prevent a productivity gap from opening according to Instant Offices.
Bryan Hunter, head of digital marketing at Instant Offices says, "It's important to think ahead, and to plan day-to-day operations. In business, you are constantly overloaded with information and deliverables, while managing people, so interruptions are inevitable. At Instant, prioritisation is key because the company is growing so quickly – when you focus on completing what's the most important, pre-planned task, it allows you to avoid interruptions or unnecessary distractions."
Read full post
---
How To Eliminate Passive Aggressive Behavior In Your Team
Employees who complain openly and freely are often referred to as 'squeaky wheels'. They make their dissatisfaction no secret so you know who is unhappy and what the issues are. But what about the employees who don't speak up? How do you know what, if any, struggles or issues they might be experiencing?
As employee researchers, we tell our clients that one of the key reasons for doing an employee survey is because it gives everyone a chance to express themselves so you aren't just listening to the squeaky wheels. You actually get to hear what everyone is really thinking.
And that is important because employees who don't speak up could be seething inside and what you may discover is that they are acting out in passive aggressive ways that have serious consequences in workplace settings.
By definition passive-aggressive behavior is the indirect expression of hostility, such as through procrastination, stubbornness, sullen behavior, or deliberate or repeated failure to accomplish requested tasks for which one is (often explicitly) responsible.
Read full post
---
How to Increase Employee Retention With Lean Management Principles
Employee turnover is accelerating, and it's costing employers money. According to the Bureau of Labor Statistics, workers are staying with their employers for a little over four years. The average cost of hiring one new employee can range from $1,000 in services industries to as much as $5,000 or more in professional and manufacturing industries, according to Recruiterbox. This includes costs for in-house recruiters, third-party recruiters, advertising, travel, referral bonuses, sign-on bonuses and relocation.

To avoid wasting thousands of dollars every four years, one effective strategy you can deploy for increasing employee retention is lean management. These principles help you optimize your workplace and reduce your rate of employee attrition.
Lean Management Culture...
Read full post