4Cs Blog: Happy Employees = Happy Customers
(Showing all posts labeled Work/Life Balance)
---
3 Micro-Habits That Will Boost Remote Work Productivity
Remote work has been integrating into mainstream work culture for years. But in 2020, we experienced a global lockdown that quickly shifted millions of workers out of the office and into their homes.
While the initial shock that came with this massive shift may have subsided, many remote workers are still learning how to adjust to this new way of life. Monitoring a work schedule is more challenging when doing it alone. Many remote workers are finding it difficult to operate as they did before the Covid-19 pandemic.
Not only are
global stress levels much higher
than they were pre-pandemic, but adapting to the switch from a busy office to an isolated desk is a challenge remote workers are still struggling to overcome.
Fortunately, remote workers can implement numerous useful tips and tricks to create an efficient and productive work environment from home. One of them is the adoption of healthy micro-habits.
Let's find out why these habits are important and how they can help us.
Read full post
---
Effective Hacks for Employees to Handle Work-Related Stress and Increase Productivity
Every workday comes with its own challenges and setbacks, yet employees often find ways to overcome them on their own, while achieving their goals at the same time. One day of stress-causing triggers is no big deal, but pile them up for a few weeks, and you get a disastrous recipe that companies rarely notice early enough to prevent – the recipe for burnout. The end result is reduced productivity, employee satisfaction, and an increase in work-related stress for the long haul.
Not paying attention to the little things can lead to major shifts in your company culture down the line, so it's crucial to work on preventative measures to beat stress as early as possible. Especially if you want to
elevate productivity in the new normal
and make people feel safe in the workplace, you need to get creative with how you prevent work-related stress, minimize setbacks, and enable your employees to focus on their own professional output. Here are a few hacks to help your teams thrive.
Read full post
---
Must-have Productivity Tools for Remote Workers
Remote working comes with a distinct set of challenges which if not tackled can hamper your productivity. When you work from home, you need tools that will ease communication with your colleagues or clients, tools to track your work progress, store and enable you to share large data, and help you brainstorm. Such tools will ensure you master and synchronize your work so that you have a significant output. Below are four must-have tools when you are working remotely: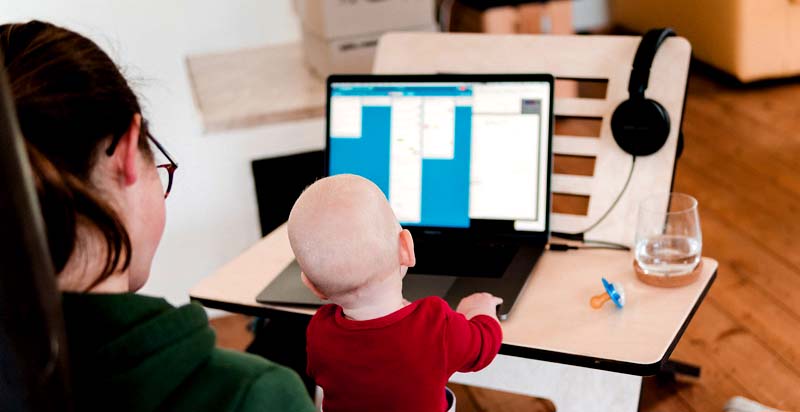 Image by Standsome from Pixabay
Read full post
---
How to Make Your Home Office Work for You
Envy is the thief of joy, or so say the gurus of internet advice boards. It's all too easy to scroll thru Instagram and get immediately jealous of how top influencers have decked out their home offices to look like they're work-at-home CEOs.
There's nothing wrong with getting design tips from
success stories on social media
, but you might not need as many changes as you think to get a functional workspace up and running in your home. Here are some easy, practical ways to get everything you need — without taking up space with what you don't.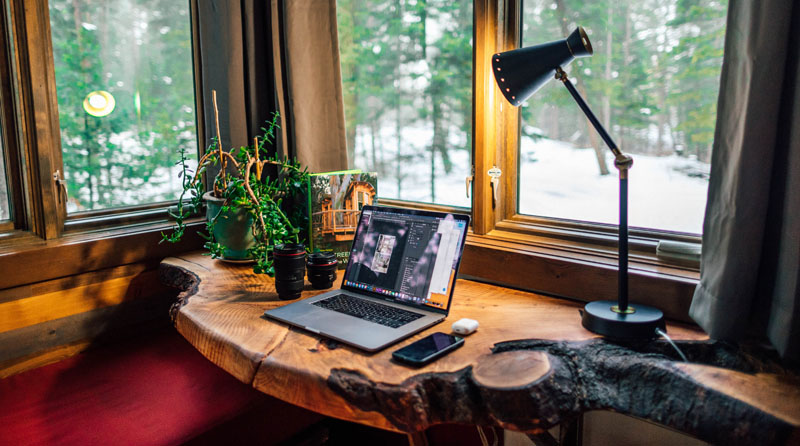 Read full post
---
Six Tips for Keeping Your Team Connected While Quarantined
There is no doubt that these are challenging times. With only essential businesses open for face-to-face transactions during the pandemic, other businesses have closed or are operating on a remote basis.
Those working remotely must reimagine their positions and adjust to the lack of immediate interaction, direction, and oversight that is readily available in a physical workspace. Employees used to an informal, collaborative office environment must pivot 180 degrees and function individually while mastering the various technologies that allow them to communicate with coworkers and clients.

How can human resources professionals and supervisors help their team adjust on the fly? First, they can think of this as an opportunity to create a new normal, where in the world post-coronavirus there remains the option of working remotely effectively and efficiently, perhaps reducing the need for permanent physical office space and its attendant costs, and increasing reliance on emerging technologies. Next, they can implement these six tips to aid in the transition from on-site operations to remote operations.
Read full post
---
Boosting Employee Productivity During Remote Working
Technological advancements have engineered many changes in the labor market; workers are now able to work as freelancers and employers are able to set-up remote teams with little to no hitches. Remote working allows employees the much-needed flexibility to work when they feel most productive without needing to abide by the traditional 9-5 timeline. Employers, on the other hand, are now able to outsource skills overseas, especially talents that aren't available in their local labor market. Remote working also helps employers to save on overhead costs by eliminating the need for physical offices. Remote working is clearly a good trend for business.
There is a challenge that plagues remote working, though: How do employees boost employee productivity for a remote workforce? Well, a recent market study by FlexJobs showed that with the right management techniques, 66% of professionals are happier and more productive working from their homes than in an office. Many workers argue that they get less distracted when working from remote locations because there are no unnecessary impromptu meetings, no office drama or politics, and no bosses breathing down their necks.
But while that could be true, managing a remote team's productivity isn't as easy or straightforward as some studies make it seem. Employers live with the constant fear that their remote workers might relax and fail to deliver services efficiently or up to the needed standards. That is why you need to learn the following proper management tips for leveraging the flexibility of a remote workforce without sacrificing productivity.
Read full post
---
Work (from home) Wellness
Kaiser Permanente: 10 tips to enhance your well-being while working remotely


Get dressed
As enticing as it is to work in your pajamas, it is not a recommended practice. Getting dressed, brushing your teeth and fixing your hair can help you transition into your workday and make you feel more confident (as well as help you avoid that terrifying moment when your video conferencing camera switches on).
Set aside a designated work area
Create and keep a dedicated workspace. Whether it's a home office, a desk in the corner of your living room or even the kitchen table, make sure it works for you. Pay attention to your body position and eye strain, making adjustments as needed. Try to make your workspace a place you enjoy going to each day by surrounding yourself with things that inspire you. This can help you focus and do your best work.
Schedule walking meetings
Walking meetings can be done virtually. This works especially well if both participants are working remotely and commit to the walk. Snap a picture of where you are walking and share it with your walking buddy!
Read full post
---
Why Driving is Currently the Safest Form of Business Travel
405 million long-distance business trips are taken in the U.S. each year — a number that's greater than the entire American population. However, due to current flight and business restrictions, and health risks posed by traveling in general, this number is set to plummet. Thankfully, essential businesspeople can still keep their pressing appointments by vehicle, which, if the definition of "safest" is specific to illness avoidance, is currently the safest mode of travel. Of course, traveling by car confers other benefits now that road trips are vastly more efficient.
Read full post
---
3 Ways to Promote Sustainable Commuting in Your Workplace
With environmentalism no longer a niche cause and now firmly at the forefront of the average commuter's conscience, thinking green can now be considered the norm. As such, businesses big and small across the world are beginning to implement eco-friendly practices within their operations, in an effort to satisfy consumer demand and, in ethical terms, to reduce their contributions to global pollution and waste.
But how do you instil a similar mentality in your employees to ensure your business operates sustainably from the ground up? Well, today, we're looking at exactly that - offering up three ways you can promote more environmental forms of commuting within your workforce, reducing the use of cars (one of the biggest causes of pollution) as a result.
Read full post
---
3 Tips to Prime Your Home Office for Creativity and Productivity
When working from home, it's difficult to separate your personal life from your work life. So, it's essential to optimize your home office for creativity and productivity so that you can reap the rewards of remote working, without compromising on the quality of your work.
That's why in this article, we're offering our top tips so that working in your home office always seems appealing. From decluttering the space to decorating the walls and creating 'zones', we'll leave you inspired to make your office a haven for efficiency.
Read full post